About the event
16th Bátor Tábor Contemporary Art Auction, Budapest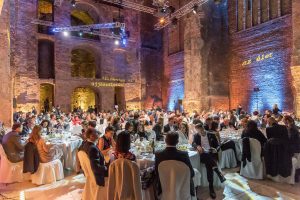 Date: 15 May 2020
Place: OFF Kultur Event Hall, Budapest
We will organize the 16th Contemporary Art Auction on 15th of May 2020 at a new venue, the industrial OFF Kultur Event Hall in Budapest. Thanks to our professional jury members we will provide this year again a great selection of artworks. Year by year our auction draws more and more attention which obliges us to care for the maximum quality of the hammered pieces of art.
The selection of the auction material looks as following:
55 – 60 hungarian art pieces
20 great international art pieces (from artists with Hungarian and East-Central European roots)
10 art pieces from young, talented artists, who are lesser-known in the world of art yet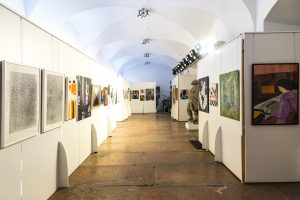 The professional jury members are:
Daniel Hug, Carl Kostyál, Rózsa Farkas, Peter Peri and András Szántó as the members of jury with immense authority in the world of art, will quest for the creative activity of artists with Hungarian and East-Central European roots, living and working abroad, giving them an opportunity to participate in the Auction by presenting one piece each.
The selection of the pieces by Hungarian artists is a result of the largest professional co-operation yet. With the involvement of our six-member jury Gábor Pados, Margit Valkó, Attila Pőcze, Gábor Einspach, Krisztina Hunya and Orsolya Hegedüs, a wonderful Hungarian selection will be born.
Few years ago we launched a new initiative to invite young, talented, but yet lesser-known artists to apply to participate in the auction. Today many of them are invited without having to compete, but we have kept the opportunity open to newcomers to present themselves in this way. Each artist could apply with a single piece of art, and the jury decides by secret online vote. The tradition continues this in 2020 too with the support of the 3-member panel consists of Spengler Katalin, Székely Katalin and Krisztina Hunya.
The event accompanying the CAA Budapest give the invited participants (among whom we find foreign and Hungarian artists, directors of galleries, curators and collectors) a unique possibility of taking a close, insightful look at contemporary Hungarian art, which is slowly coming onto the European stage. The competition aimed at young, talented, yet unknown artists gives them a chance to present their blossoming skills in front of an international audience.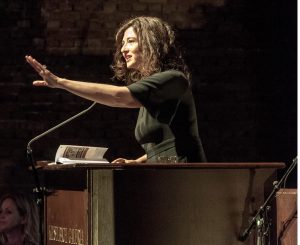 If you are interested in taking part in the event, we hereby provide the contact details:
Bátor Tábor Hungary Foundation
1135 Budapest, Reitter Ferenc u. 46-48.
Joó Mónika
Event Coordinator
tel: +36-30-815-7532
e-mail: m.joo@batortabor.hu
www.batortabor.hu